Friday, April 18th, 2014

Since April 2014, a new collaborator and partner has strengthened our team. This is Jimika, who will be responsible for the management of the company's commercial position. She will also be responsible for the history of all of our customers and partners specializing in computer security.
Jimika has more than 15 years of professional experience, strengthened by diplomas ranging from the school of commerce to financial expertise. Thus, she will enliven our client network and will be responsible for our new offering, the "incursion test," that will be able to replace the black-box penetration test.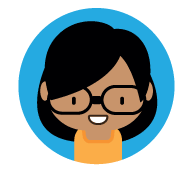 Our new colleague, through her role as a partner, will bring insight so that the Talsion defense position and the new needs of our clients are in perfect harmony. This approach facilitates the creation of new high security missions to strengthen our clients' information system level of defense, especially due to the constant evolution of computer penetration testing and research in computer security.
In fact, the year 2014 will see the arrival of a set of new technological positioning and will drastically increase our customers' level of safety. This new direction will be in line with international security issues, particularly following the Snowden case.
Therefore, Jimika will be in charge of articulating the full commercial potential of our creations to commercialize new technologies and new security audits that remain one of our society's major challenges today.